Shapiro Real Estate Group Update | January 2021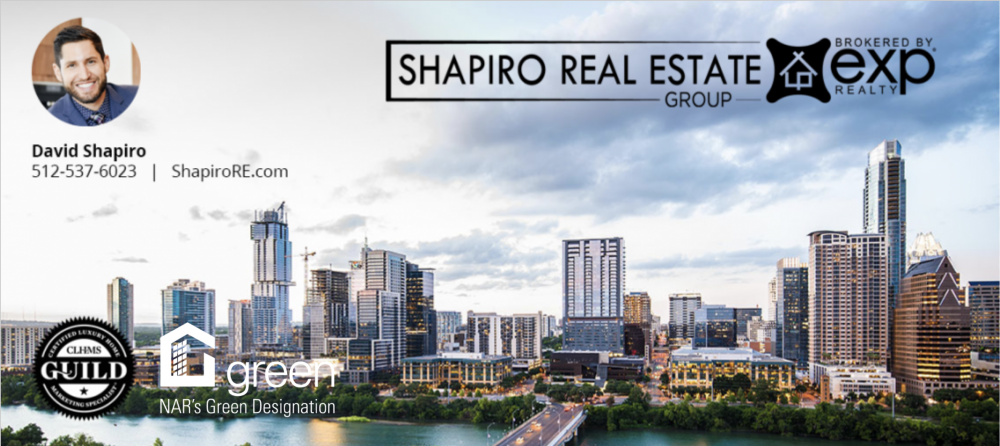 New year, new me (well, a better version of me 😆 ), and a new market update!

In October, I gave a PSA that I didn't see this getting any easier for buyers. In fact, it has continued to get harder, especially with rumors about new employers coming to town. I've heard multiple stories of 70+ offers on homes, waiving inspections entirely, and homes selling for 15% above the market value of just two months ago.

If you are thinking of buying or selling in the next 12 months we should speak in the next three weeks to come up with a plan. People love to casually browse real estate, with the thought at some point they'll reach out to us when they're ready to buy. THEN… an amazing house hits the market and they're in "OMG, I need to see this house!" mode. They don't have a pre-approval and we haven't talked about what it's going to take to win a multiple offer situation so we are scrambling at the last minute to get everything together with barely enough time to meet the offer submission deadlines which are very common these days.

If we don't strategize ahead of time, you're going to be at a disadvantage to other buyers and you will lose your dream house. So, hit reply and let's get the ball rolling! 😊 And if you have been getting value out of these monthly updates please forward this to a friend… this is a pivotal year for Austin Real Estate and I want to make sure everyone is properly informed.
Real Estate News
Austin Real Estate Market Hits Crisis Levels
This is something we've never seen before. Inventory is down 64% from two years ago (74% for single-family homes). What does that mean for you? Check out my market update video below. It will give analytical insight into what's going on. And if you need real estate guidance, don't hesitate to reach out to our team!

For additional stats that I don't mention in the video, continue reading below.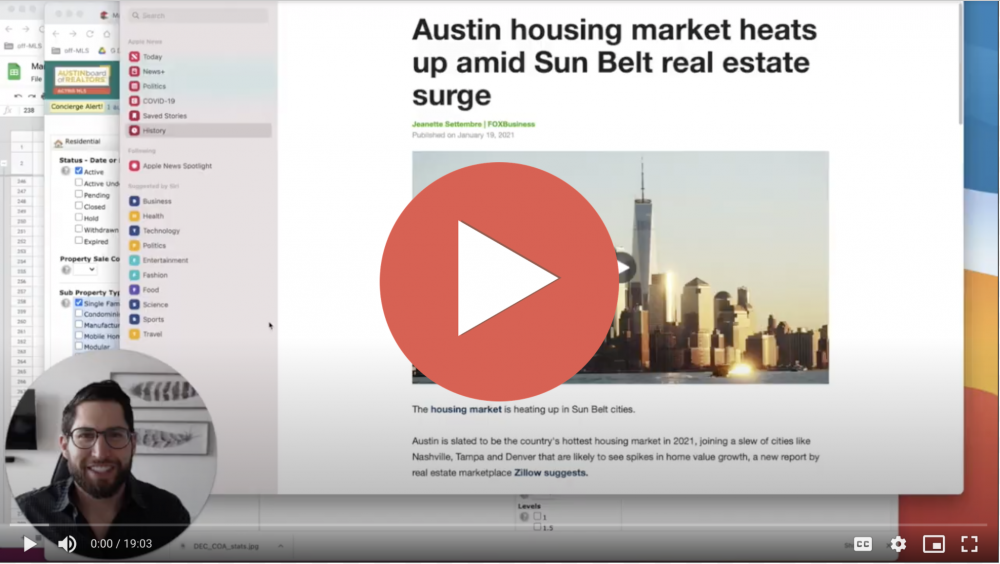 2021 Housing Outlook (the economic perspective)
Local economy and real estate experts are predicting a continuation of strong demand and low inventory, accompanied by a positive price growth. Demand is driven by job creation and Austin has seen 65-85% reemployment (for those who got laid off during the pandemic) and new jobs are continuing to be created by huge employers increasing presence in Austin such as Tesla and Oracle. The increase in remote work culture is also contributing positively to demand as more people from out of state move to Austin. We already had record-low inventory in January and February last year before the lockdown. With lower resale availability and builders not being able to keep up with the demand, we will likely continue to see low inventory in 2021.


If you're curious why builders can't just build to satisfy demand, it's not that simple

.

 Developers need to go through an entitlement process and obtain approval for their development plans that include items such as zoning, design, and use. In Austin, this process alone takes at least 2 years and can be as long as 8 years. And this is all before anything can be built. So 

by the time the development is finished, it can be 10 years from now

.

 It's also important to note that most of the new developments will be in areas further away from downtown due to the cost and availability of land. And this is why housing prices will continue to go up for what is currently available in the market, especially for properties in the Austin core.



One thing I've often been asked about… "What happens when forbearance ends?"

 Be careful of what you hear on a national level, remember real estate is local, which means city, but even down to the neighborhood. 

Even though 5.5% of all home loans were in forbearance as of December 13, 2020, the supply situation is so dire in Austin that it MAY reduce the acceleration of appreciation but prices will still continue to rise.



For a more in-depth analysis of what's ahead in 2021, check out the 

2021 Texas Housing and Economic Outlook

 published by The Texas Real Estate Research Center and 

Ten Economic Questions for 2021

 by Mark Sprague, State Director of Information Capital at Independence Title.
Austin Residential Housing Activity
Below you'll see the extent of the inventory crisis in Single-Family Residential (SFR). We hear so much about people moving here and it feels like they are coming in droves. The interesting thing is how consistently sales have increased by 2% per year since 2016. The issue is that we aren't building enough housing within the city limits. Inventory is on a multi-year downward trend.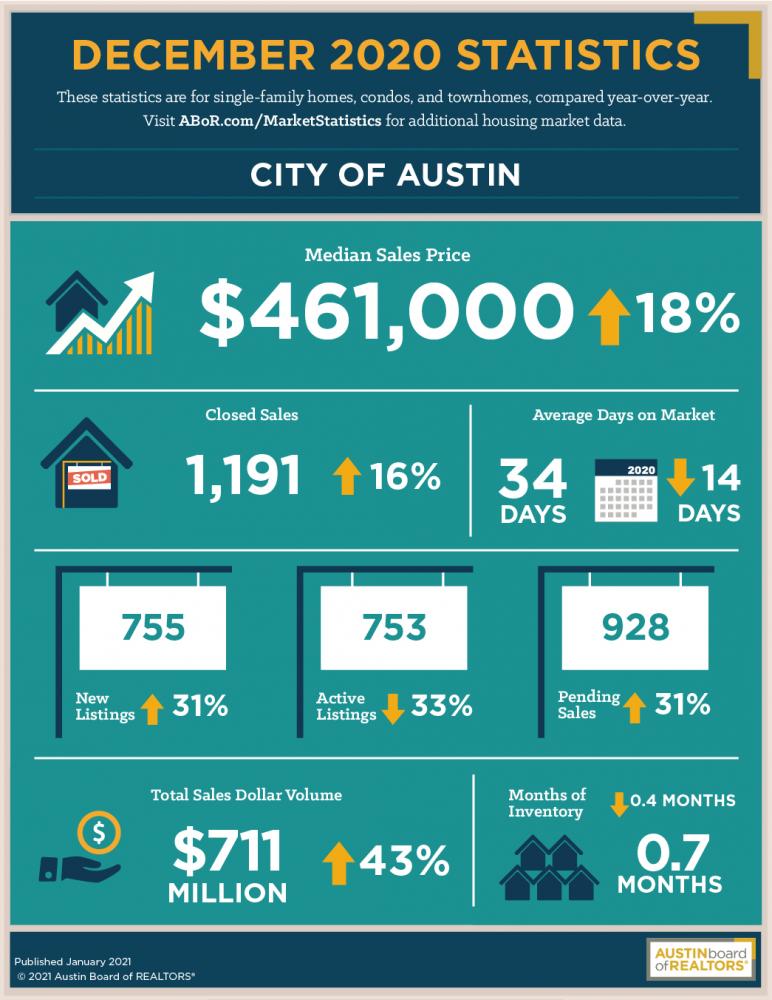 Another interesting set of data to examine is the change in price distribution from 2019 to 2020. In the graph below, you can see the shift in sales price to higher ranges. This is telling of the highly competitive real estate market in Austin as well as the demographic changes in the city.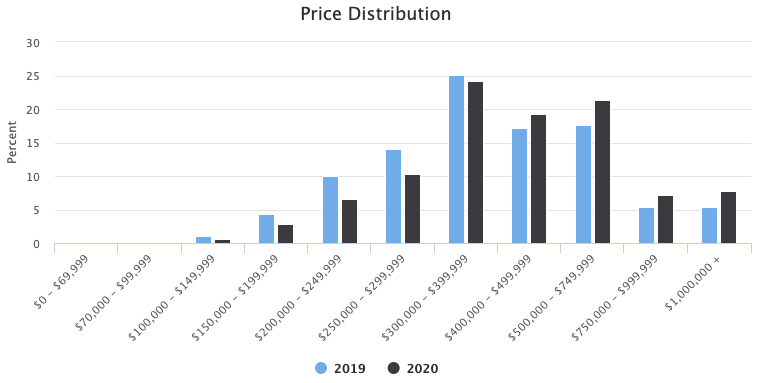 Image Cred: Texas A&M Real Estate Research Center
Mortgage Interest Rates
Interest rates started very low this year and have since fluctuated a bit. Currently, rates for a 30-year loan is 2.65% and 2.21% for a 15-year loan. Even though it's not at the lowest we have seen recently, it's still a very low rate when looking back all the way to 1971.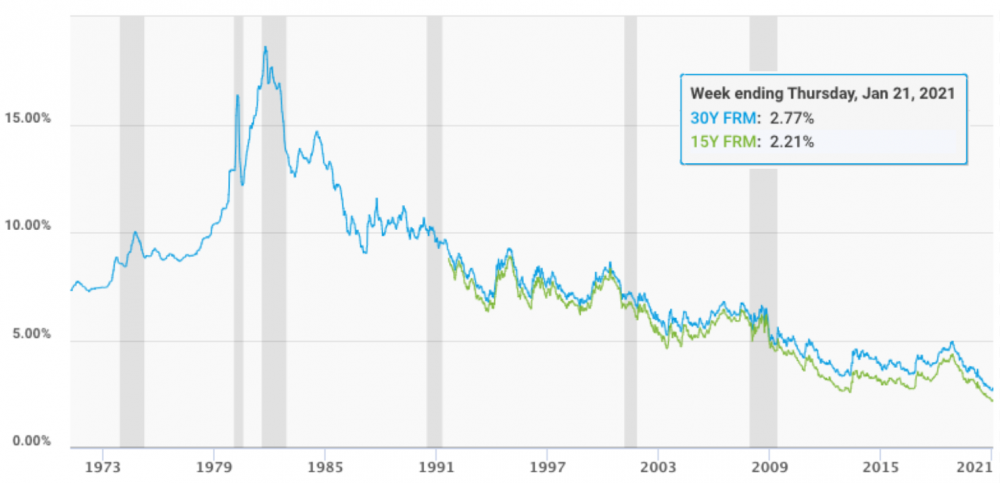 Image Cred: Freddie Mac
Pre-sales Opportunity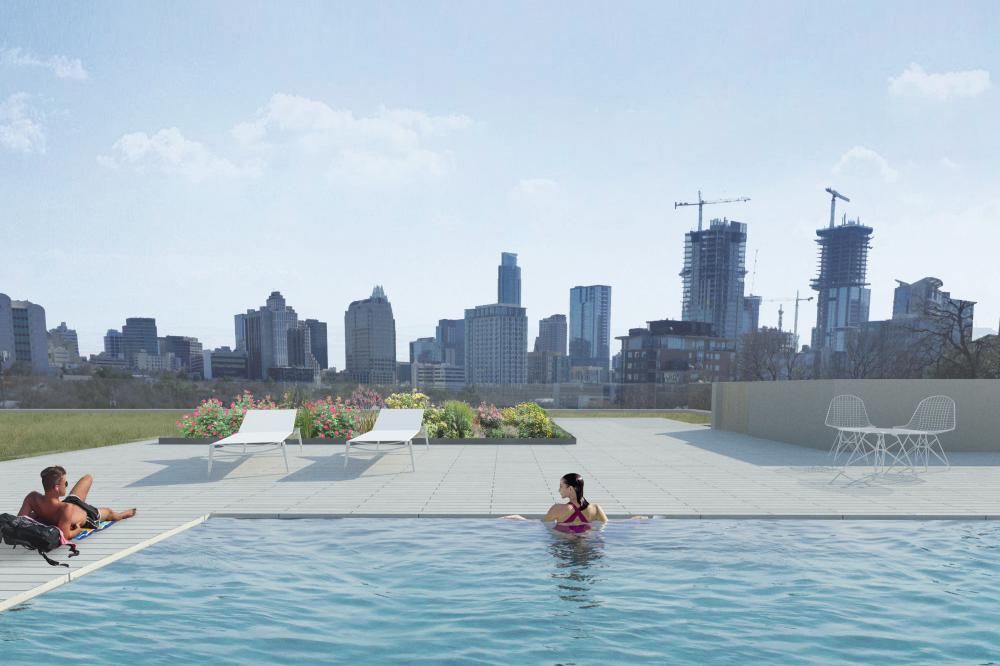 The Colorfield
Wondering what's happening to the site of the now-closed HOPE Outdoor Gallery (Castle Hill's Graffiti Park)?

Welcome to The Colorfield — Austin's newest exclusive residences where design, luxury, and artistic expression converge. Every detail of these spectacular living spaces is meticulously crafted with modern, high-end elements to provide a residential experience like no other. The spacious two-, three-, and four-bedroom residences are beautifully appointed with contemporary sleek features, while also allowing for personalized design options (top-of-the-line kitchen packages will be available for every penthouse). The Colorfield will be a true work of art for those who live by their own rules — unconstrained by lines.

Perfectly nestled in one of Austin's most historic neighborhoods, The Colorfield is a walkable community that connects you to the pulse of downtown living. Enjoy the convenience of easy access to premium shopping, dining, and entertainment — all from a residential jewel that beckons those who savor a lifestyle of exquisite living.

Prices and floorplans have not yet been released. To be the first-to-know when more information is available, get on our VIP list!